January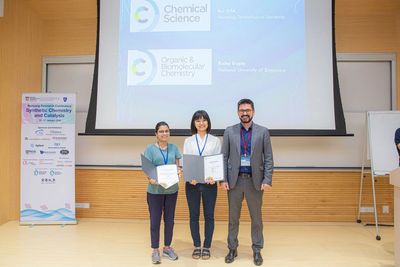 Welcome to Clarence who joined our group for an exciting UROPS projects.
Beautiful poster presentations by Dipendu, Hendrik and Richa at the Nanyang Research Conference on Synthetic Chemistry and Catalysis (NRC2020).
Congratulation to Richa (left) for winning the RSC OBC poster award at NRC2020 !!! also congrats to Kei Ota (NTU) for winning the RSC ChemSci poster award.